About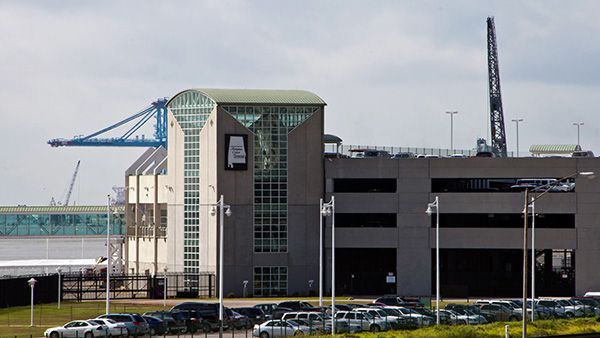 The City of Mobile's Alabama Cruise Terminal features a two-story 66,000 square-foot terminal, with state of the art security, and an attached 500 space parking deck with six covered pickup/drop off lanes and a pedestrian circulation tower with four elevators, an escalator and a stairwell.
The Alabama Cruise Terminal recently installed a selfie station and new informational monitors. The selfie station features a new mural painted by local artist Ginger Woechan.
The Cruise Terminal has also been redesigned with COVID-19 protocols in mind. This includes a separate area for a medical team, testing and an isolation area.
Conveniently located in downtown Mobile, the terminal is close to numerous hotels, restaurants and attractions. For ease of access, the cruise terminal is .5 miles from I-10 and 6 miles from the I-65 and I-10 junction.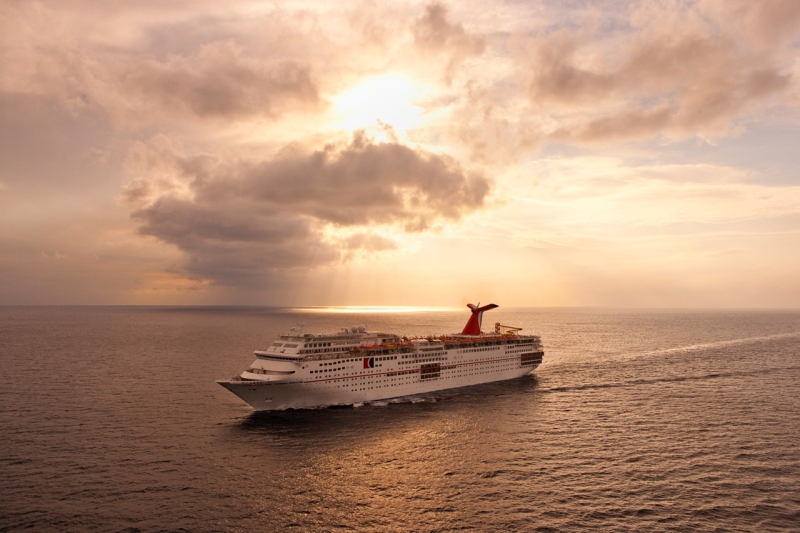 Carnival Ecstasy has the experience under her belt to ensure that you have an amazing cruise. (And at over 850 feet long, that would be some belt!) That's not all she has, either. For starters, the bright lights of the grand atrium will remind you of the big city… and that you're not on just any ship.
You're on a ship that features great fun for the kids with our range of supervised youth activities for cruisers 2-17… including Seuss at Sea™. You're on a ship with plenty for the adults to do — sit back and chill at the Serenity Adult-Only Retreat™ and our rather relaxing spa, or sip back something chilled at RedFrog Rum Bar® and BlueIguana Tequila Bar™. For a different sort of cocktail, check out the menu at Alchemy Bar®... or maybe just ask the friendly mix-master in the white coat what they'd prescribe.
But let's not forget that, most of all, you're on a ship that everyone can enjoy! There's Carnival WaterWorks™ for those who've just gotta make a splash, Punchliner Comedy Club™ for the not-so-easily-amused, and Playlist Productions™ for anyone who appreciates a good song-and-dance revue. If you take your fun with a side of the competition, bring your moves and hit the stage at Lip Sync Battle™: Carnival. If we're talking food — and yeah, let's talk food! — we've got Guy's Burger Joint™ (Guy Fieri, that is) and BlueIguana Cantina™ (tacos and burritos, that is) serving up casual bites throughout the day, and Cherry on Top™ to hit the sweet notes between meals, after meals… or whenever.
Contact Us
For any questions regarding the Alabama Cruise Terminal, you can contact the Cruise Terminal Director Sheila Gurganus at sgurganus@shipmobile.com.
For any questions regarding an upcoming cruise, you can contact Carnival at 1-800-764-7419 or via Carnival.com.